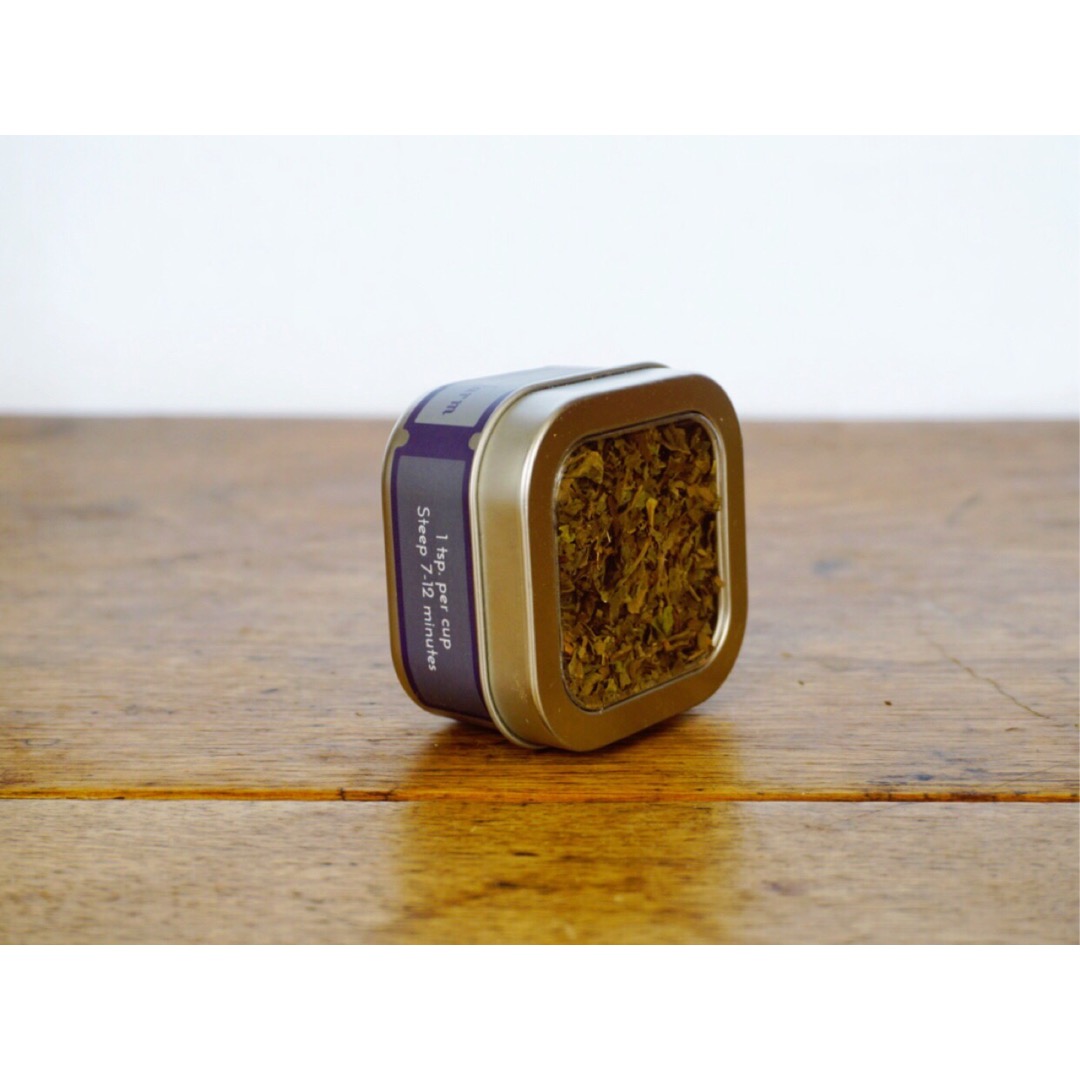 Shop
Basil
Enjoy Wolf River Farm's organic Basil. It comes packaged in a pretty reusable tin.
THE BENEFITS
This Tender Herb is not just for cooking. Our Basil is an excellent remedy for stomach cramps, vomiting and constipation. It's an uplifting tonic for nervous exhaustion and colds.
SIZE
Available in a 4oz tin, or as a refill bag (no tin). The refill is 12g.
HOW TO USE
Raw herbs are used by making decoctions, poultices, infusions and tinctures. If you are new to using raw herbs or have questions please contact Kathy.
ABOUT THE ARTISAN
To learn more about Kathy Hopson, click here.