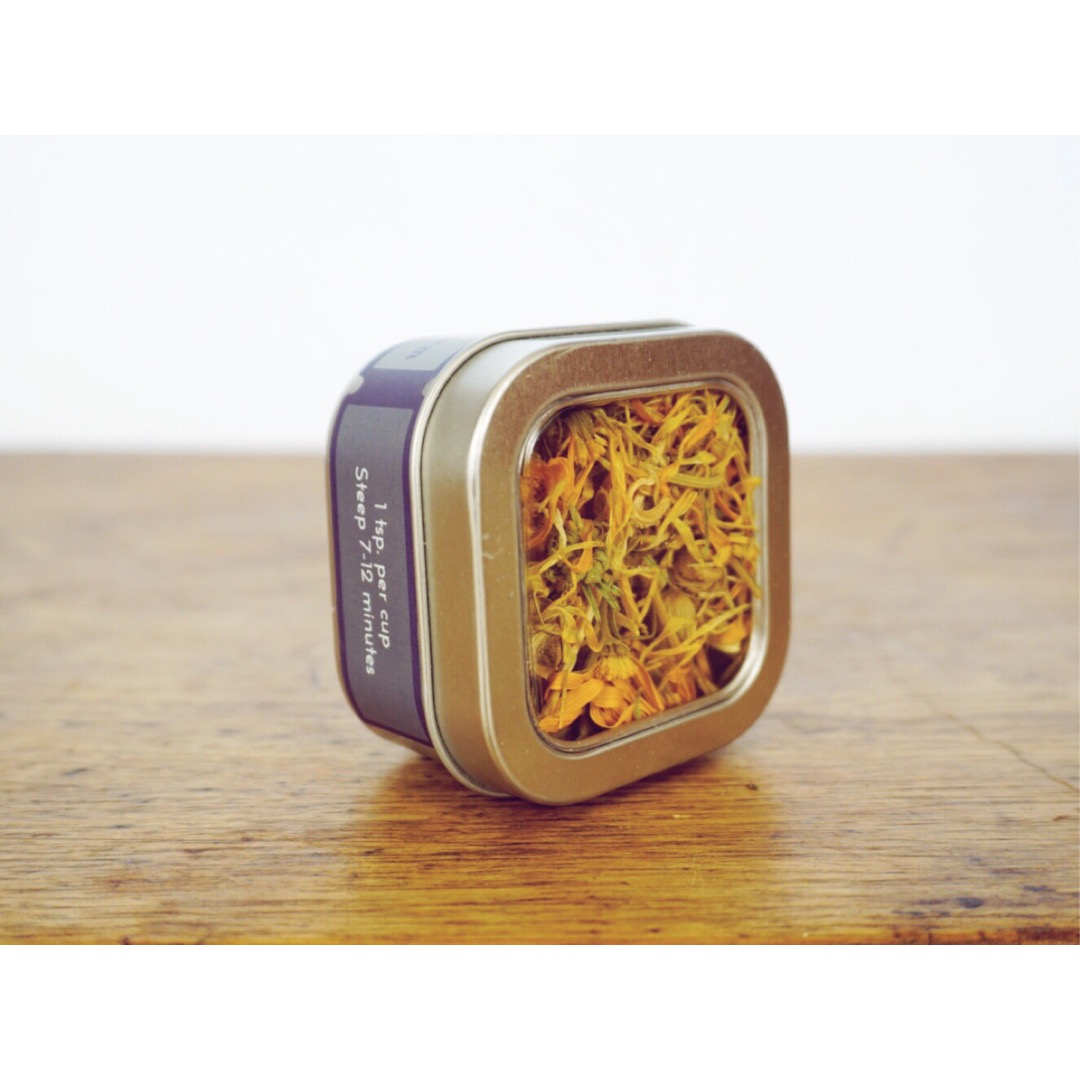 Shop
Calendula
Enjoy Wolf River Farm's organic Calendula. It comes packaged in a pretty reusable tin. One of my Favorite Plants, as it is a Delight to grow, harvest and work with. Sweet and sticky, Calendula is a member of the Marigold Family.
THE BENEFITS
Calendula makes a delightfully sweet tea. As an herb it's full of antioxidants, vitamins and minerals. It helps with fever, sore throat, cramps and hot flashes due to its anti-inflammatory properties.
SIZE
Available in a 4oz tin, or as a refill bag (no tin). The refill is 12g.
HOW TO USE
Raw herbs are used by making decoctions, poultices, infusions and tinctures. If you are new to using raw herbs or have questions please contact Kathy.
ABOUT THE ARTISAN
To learn more about Kathy Hopson, click here.