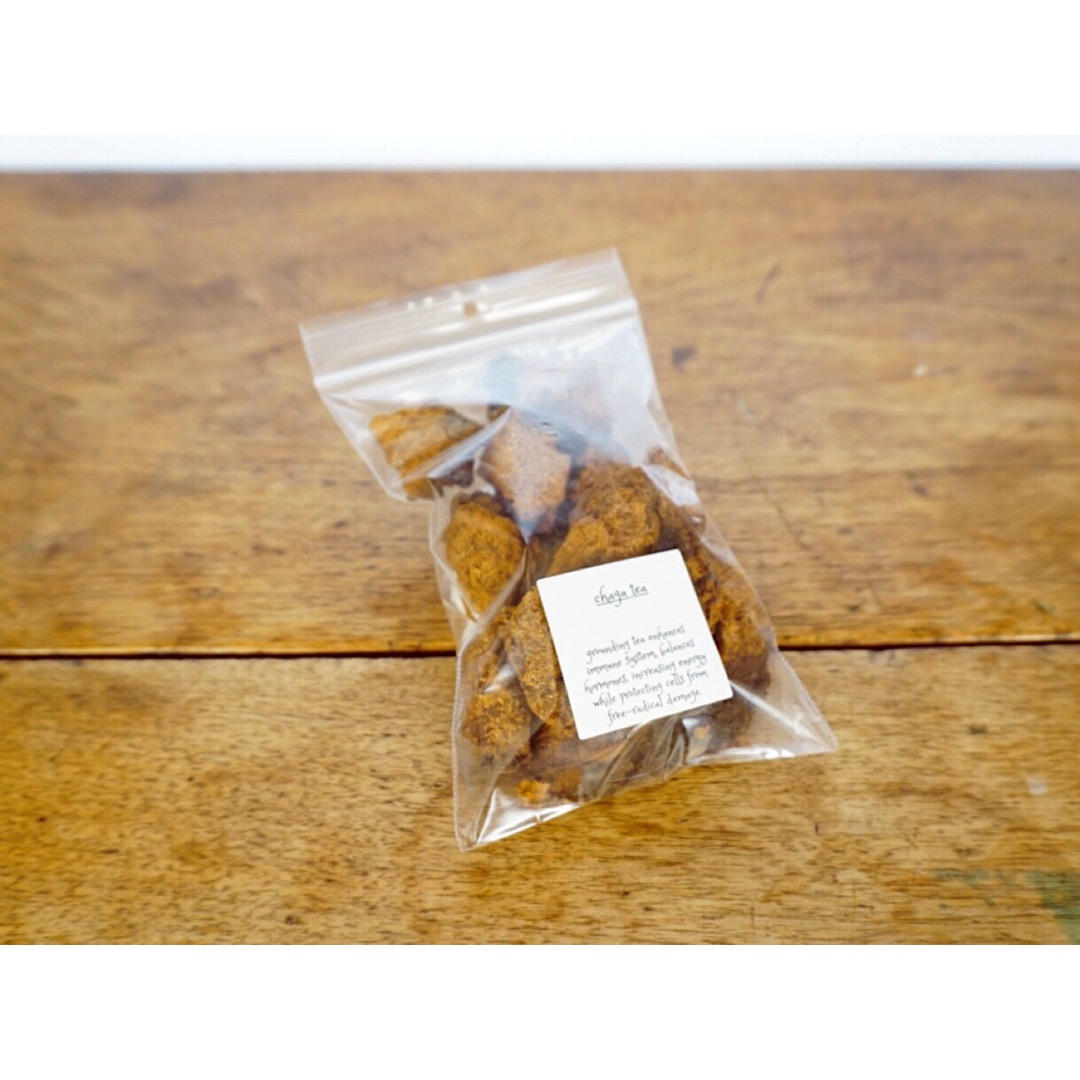 Shop
Chaga
Enjoy Wolf River Farm's organic Chaga. It comes in chunks and is packaged in by weight. This Amazing little Growth that lives of the Birch Trees of Canada, is an Excellent remedy, in small amounts, in Teas, Cooking or chewing.
THE BENEFITS
Chaga is grounding. It enhances the immune system and balances hormones. It increases energy while protecting cells from free-radical damage.
SIZE
Chaga is sold by the piece. There are 3/4g, 1 1/2g and 2 1/4g pieces available.
HOW TO USE
Raw chaga is used by making decoctions, poultices, infusions and tinctures. If you are new to using raw herbs or have questions please contact Kathy.
ABOUT THE ARTISAN
To learn more about Kathy Hopson, click here.