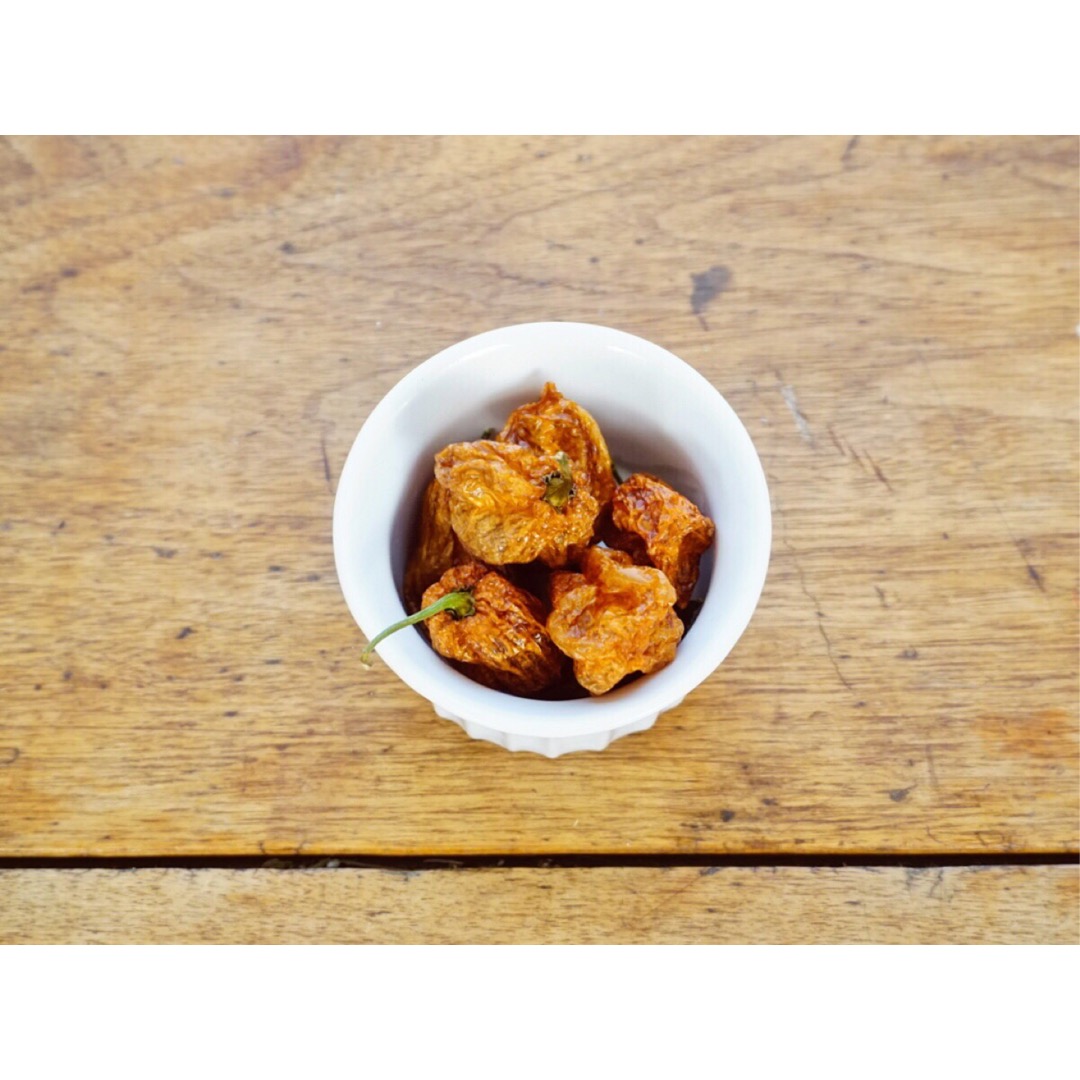 Shop
Yellow Moruga Ghost Peppers
Very spicy. Has a slightly sweet flavour. Sweeter than scorpion peppers.
SIZE
The small package is 10 - 15 grams. The large is 25 - 35 grams. Large package is shown.
THE PROCESS
All of our hot peppers are grown, harvested and dried on site. All of our peppers are organic.
HOW HOT IS THIS PEPPER?
The Yellow Moruga Ghost Habanero has a Scoville rating of 500000 - 750000 heat units. This puts it in the very hot category.
ABOUT THE GROWER
To learn more about Kathy Hopson, click here.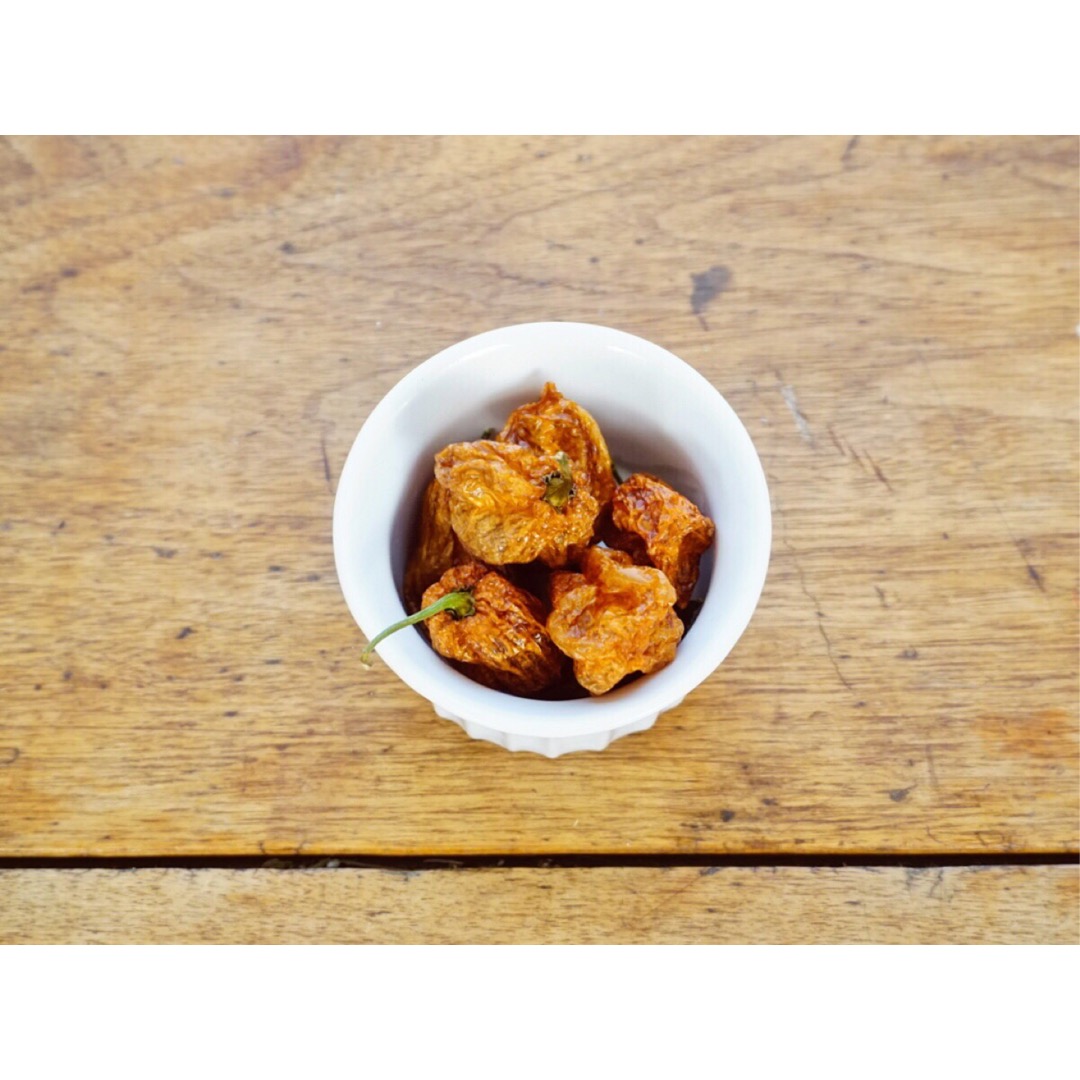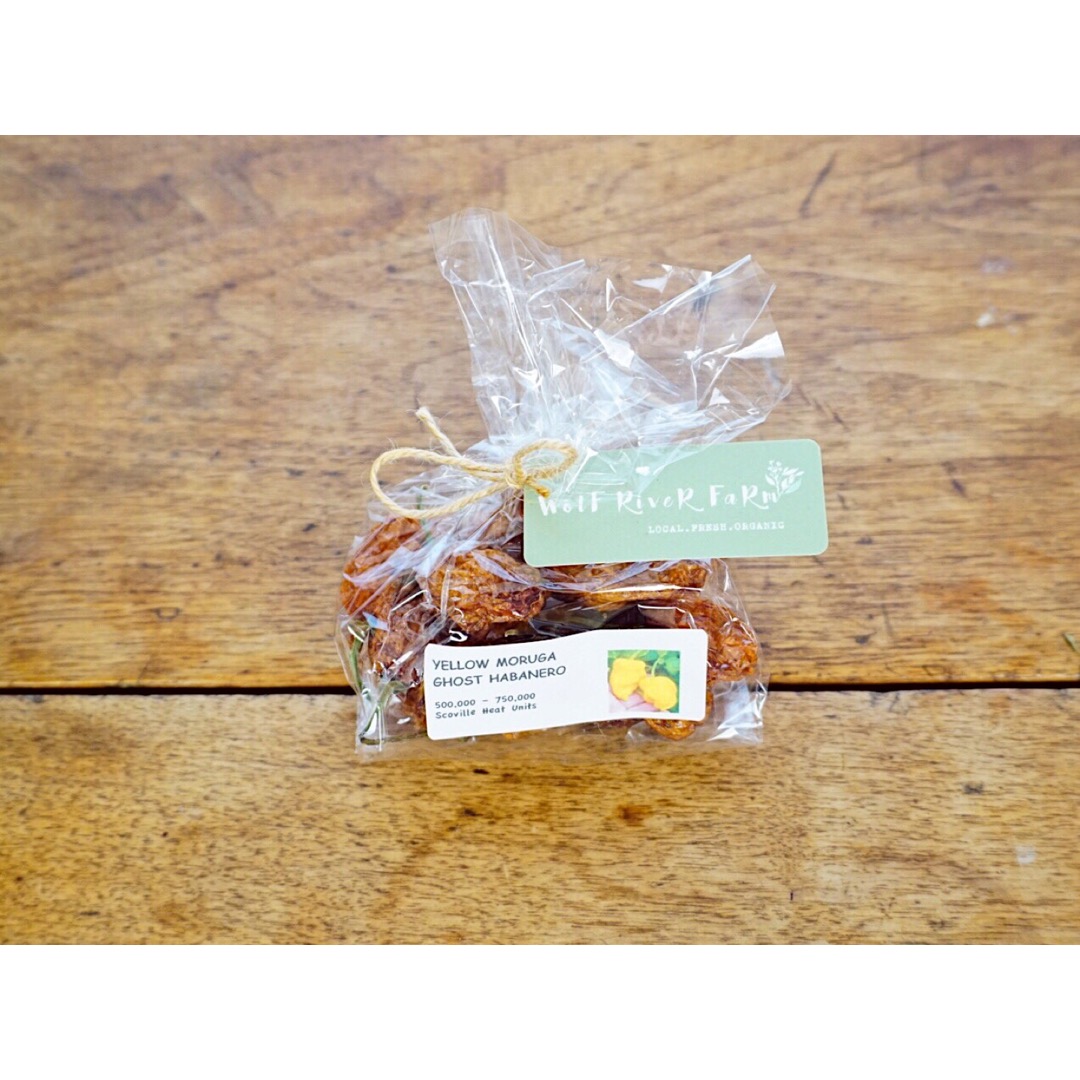 Additional Info
Hot peppers are hot! Please handle them carefully. For very hot peppers, wear gloves. Avoid touching your eyes, face and skin while working with hot peppers. Wash your hands throughly with soap and water after handling. Take extra care around pets and children. Their skin is more sensitive.