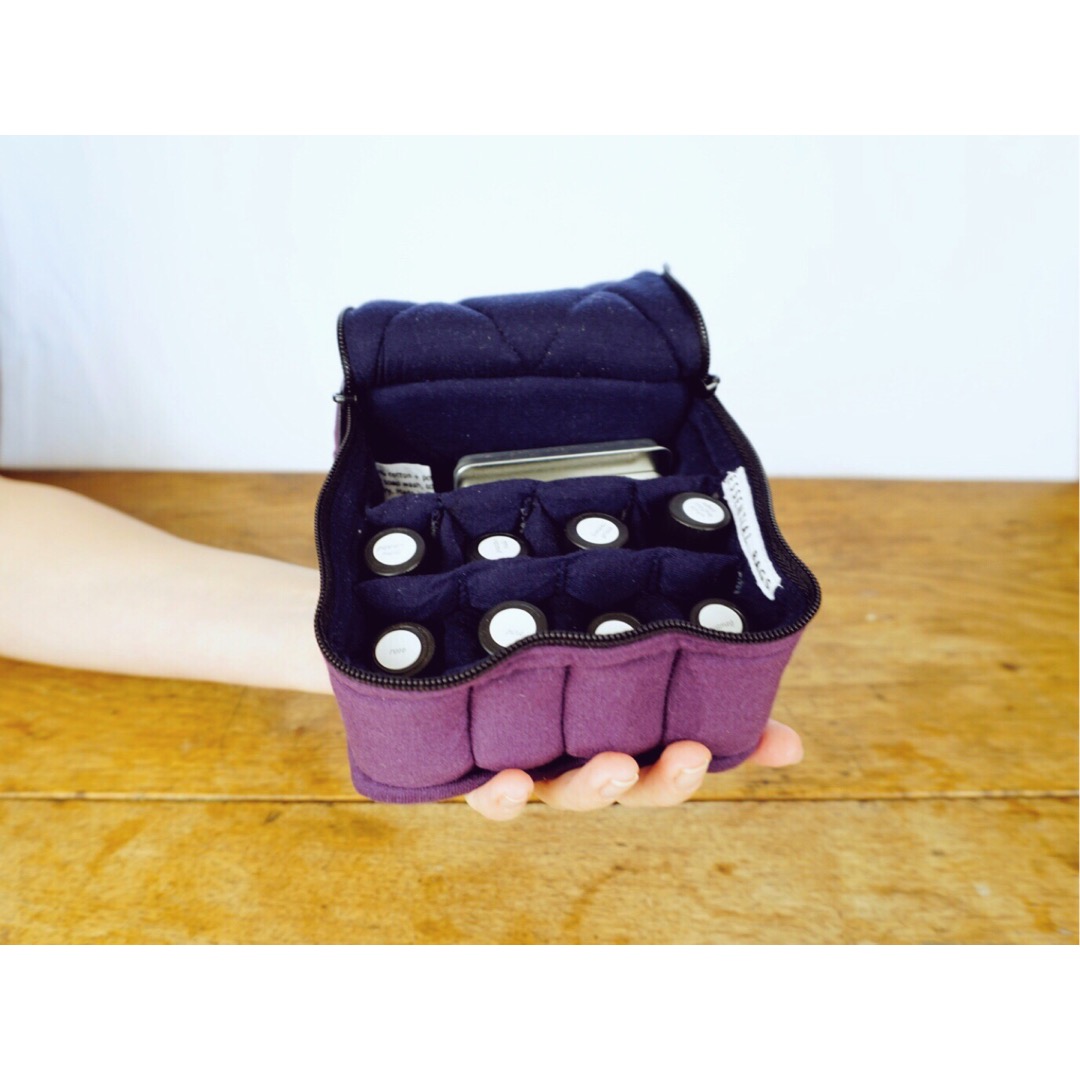 Shop
8 Large Oils Set With Case
Want a personalized set of oils with a carrying case? This is for you! Made to fit our 10ml and 15ml bottles, this case has ample room for your collection. It comes with 8 bottles of essential oil included. 4 x 10ml bottles and 4 x 15ml bottles. The carrying case features an extra pocket to add teas, herbs or anything else you'd like to carry with you.
SIZE
This case measures approximately 7 1/2" x 7 1/2" x 4". It comes with 4 of our 15ml bottles as well as 4 of our 10ml bottles. It also has an extra pocket to hold teas, instruction sheets or other materials.
DETAILS
You can choose exactly which oils you'd like us to ship in your case. When you add this item to your cart you'll have the opportunity to tell us which oils you'd like.
Or you can select "Curate It" and tell us what you're hoping to achieve. If you select this option Kathy Hopson will hand-select a collection of oils designed for your specific needs.
The scents for the 15ml bottles vs. the 10ml bottles will be chosen at random or you can send us an email with an itemized list of what you'd like in each size.
This oils case is made from a thick quilted fabric to protect the glass bottles. The material is super-soft. Each bottle has it's own padded pocket to keep it safe. The case closes with a zip closure and features quilted detailing. It has a handle at the top for carrying. It's available in Purple or Blue.
ABOUT THE ARTISAN
To learn more about Kathy Hopson, click here.