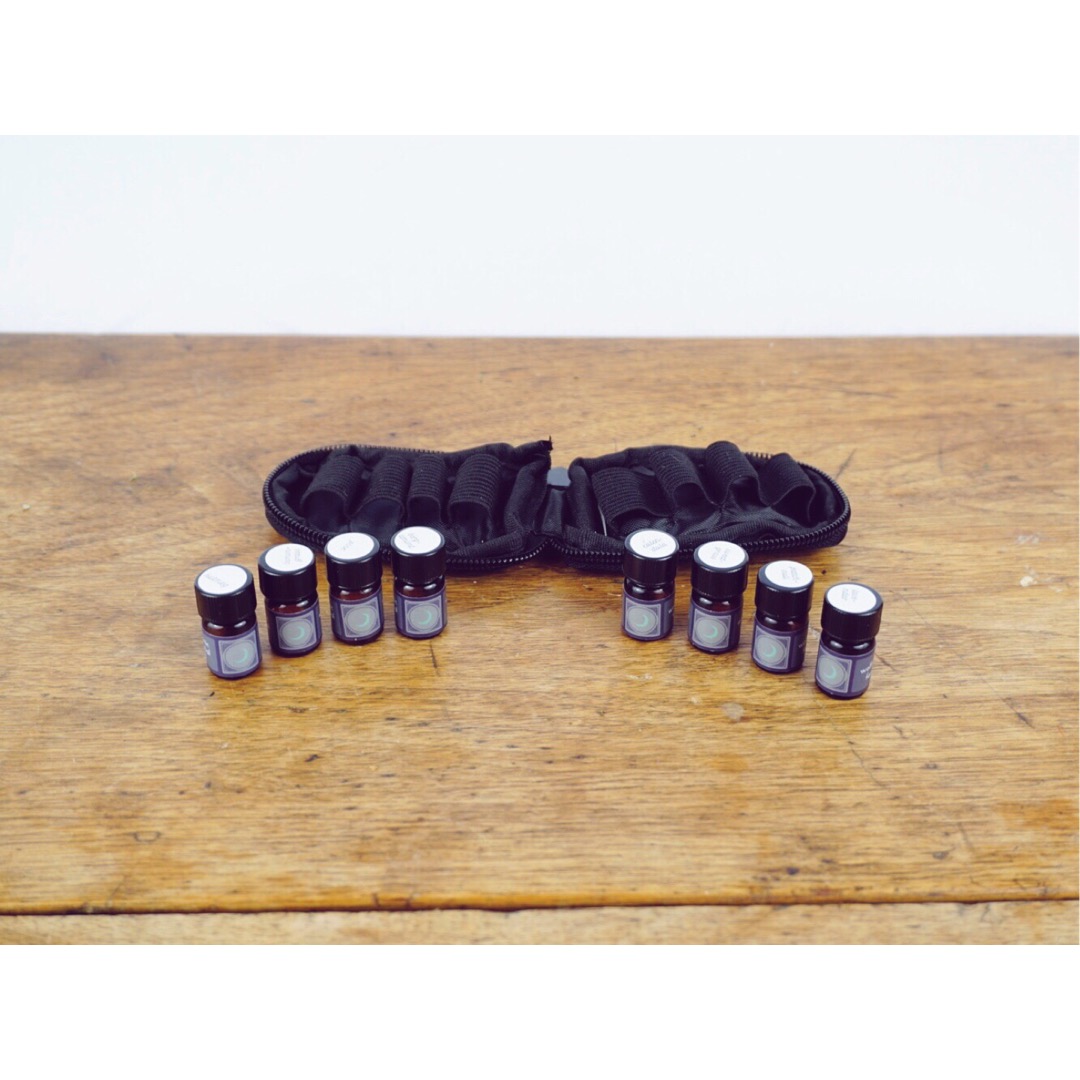 Shop
sale
8 Small Oils Set With Case
This set of 8 mini oils with carrying case is the perfect travel companion. Sized to fit 8 mini drams, you can take your favourite oils with you wherever you go!
SIZE
This case measures approximately 3 1/2" x 1 1/2". It comes with 8 of our 5/8 dram oils.
DETAILS
You can choose exactly which oils you'd like us to ship in your case. When you add this item to your cart you'll have the opportunity to tell us which oils you'd like.
Or you can select "Curate It" and tell us what you're hoping to achieve. If you select this option Kathy Hopson will hand-select a collection of oils designed for your specific needs.
This oils case is made from a thick, stretchy neoprene fabric designed to protect the glass bottles as they travel with you. In addition, each bottle is secured inside the case with an elastic strap to keep it safe. The case closes with a zip closure. Comes with a key ring and carabiner clip allowing you to use it as a keychain. Or you can secure it to your belt or purse.
ABOUT THE ARTISAN
To learn more about Kathy Hopson, click here.