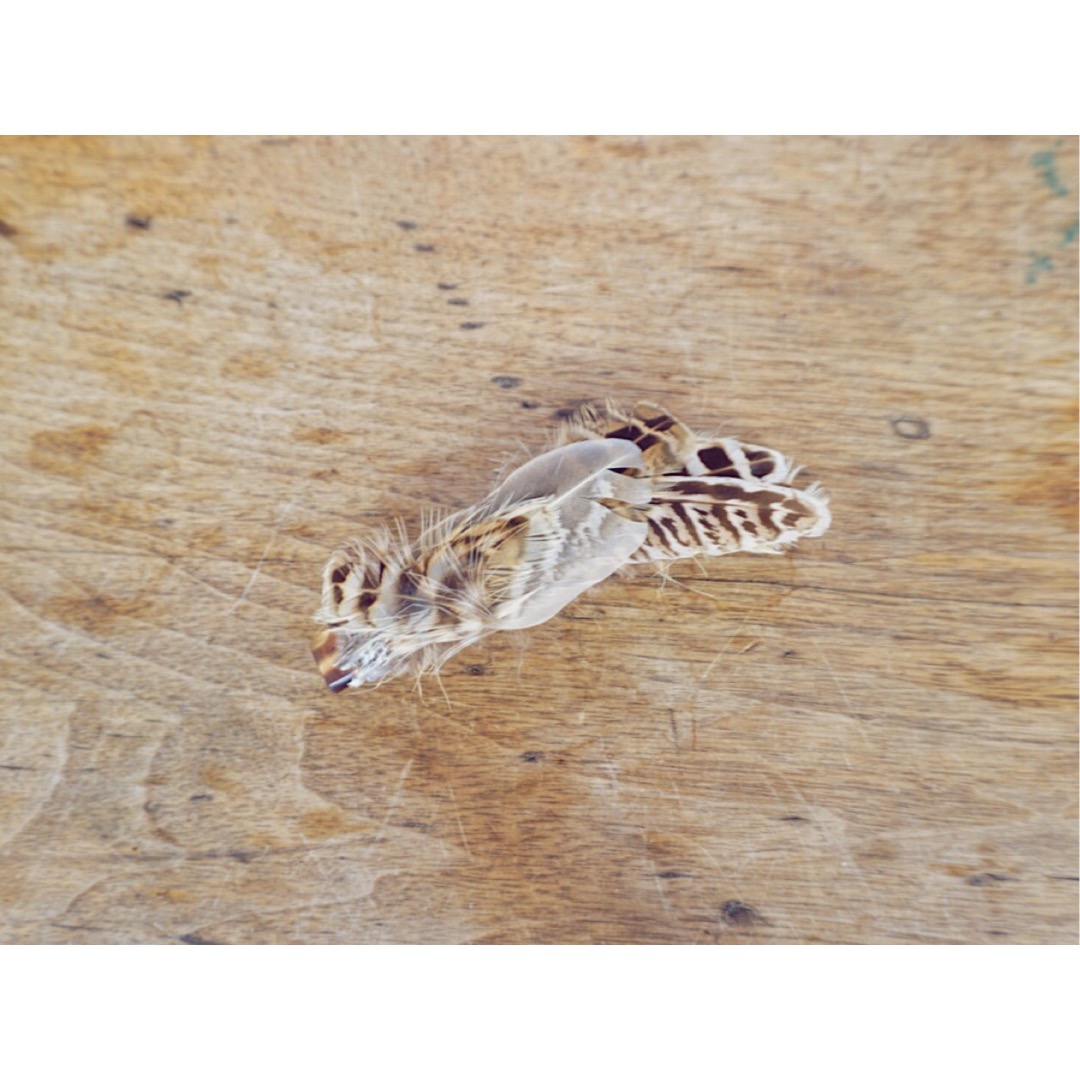 Shop
Feather Hair Clip
Our hair clips are created from feathers that we find or from feathers that local bird enthusiasts find for us. They are made using a combination of wild turkey, grouse, pheasant and guinea hen feathers. Clip features a latch closure and has a spring inside to snugly secure hair.
SIZE
The hair clips are 4" wide, not including protruding feathers.
ABOUT THE ARTISAN
To learn more about Kathy Hopson, click here.