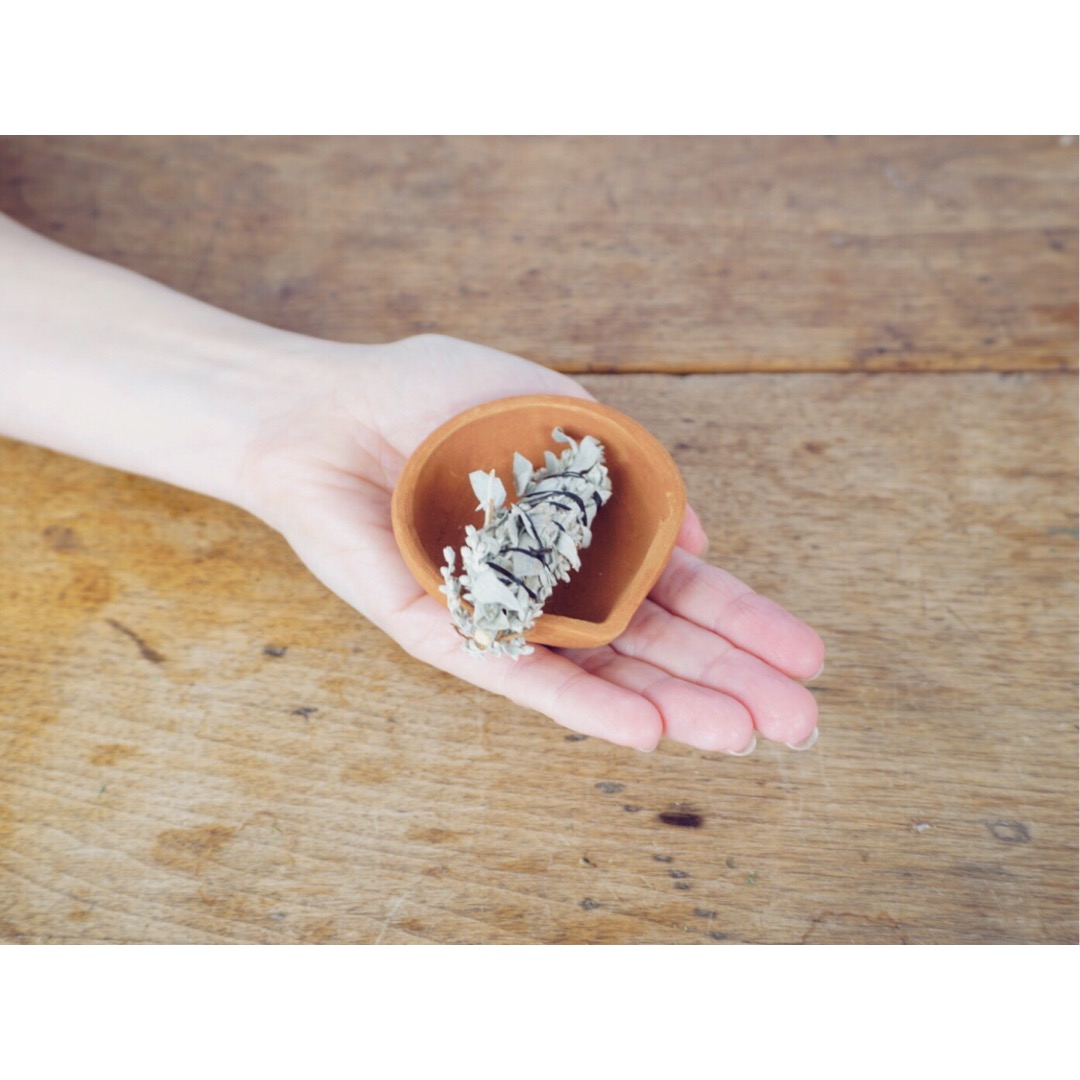 Shop
sale
Smudge Pot
Sage bundles are used in smudging ceremonies. Smudging ceremonies have been practiced by many cultures around the world since humans have existed. Sage is traditionally known as the male herb, while sweetgrass is the female herb.
With our Smudge Kit, you can bring the cleansing power of smudging wherever you go. The kit is small enough to be stashed in your car, suitcase or backpack.
You'll get a sage bundle along with a small terracotta pot to hold it. It comes packaged in a pretty cello wrapper. Makes a perfect gift.
THE BENEFITS
Sage is used for cleansing any negative or unwanted energy from people, places and items, while cleansing, bringing balance and inviting in fresh, positive energy.
THE PROCESS
The sage used in each bundle is organic. This herb is grown, hand-gathered and tied at Wolf River Farm.
HOW TO USE
Hold a flame under the end of the sage bundle until it is well lit. Blow out the flame to leave the bundle smouldering. Use a feather, seashell, or the small pot in the kit to waft the smoke through the air.
To perform a smudging ritual, waft the smoke through the air continuously as you walk the perimeter of a room, around an object or a person. If you are cleansing a room pay special attention to the corners.
The smoke rising represents your prayers. You may choose to speak prayers aloud or quietly. You may also honour the four elements (Earth, Water, Air and Fire), the four directions (North, South, East and West) and the four spirit animals (White Buffalo, Coyote, Eagle and Grizzly Bear).
Once finished, make sure the sage bundle is completely extinguished and wrap for reuse.
ABOUT THE ARTISAN
To learn more about Kathy Hopson, click here.